This fall season on the farm has been one of the best. We are all enjoying the beautiful cool days and changing leaves.
Plans to build a small new dairy barn/creamery have been in the works for over a decade. We have been milking in a 100 + year old barn (and enjoying it!) But are now working on taking the first steps to actually begin the construction of our new barn. Right now that looks like logging some trees for lumber and clearing/leveling the site.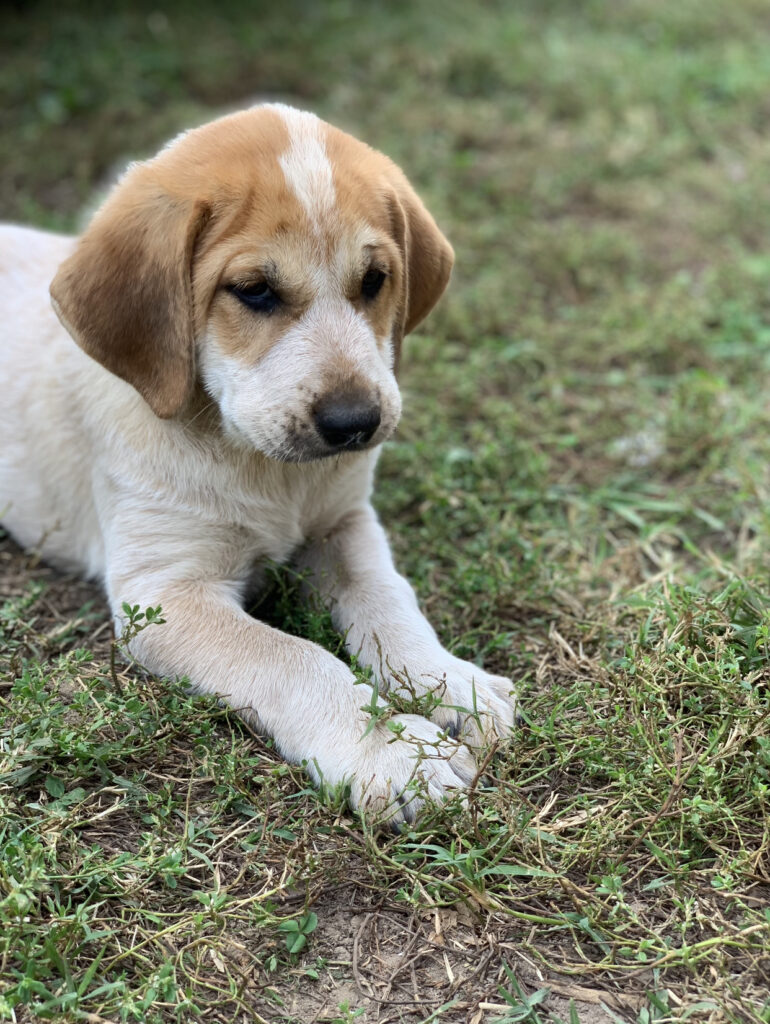 We have some adorable Pyrenes mix puppies available! 434-258-1377 if you are interested!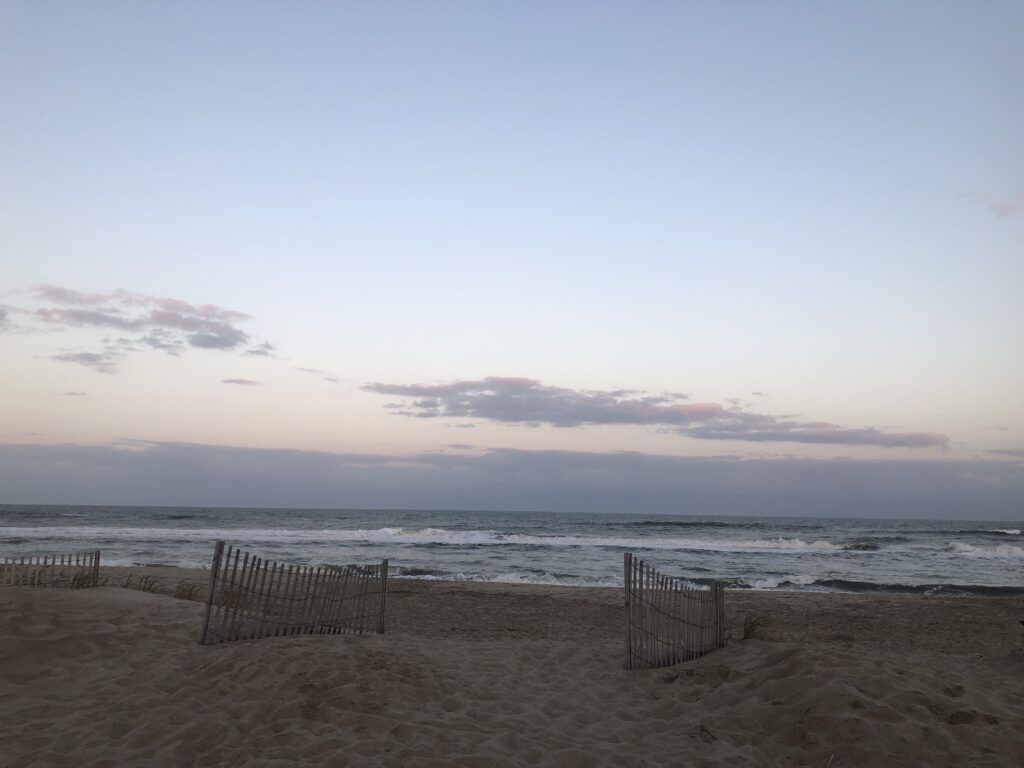 The entire family (16 in all) made it to the beach for a time of resting, planning, and memory-making!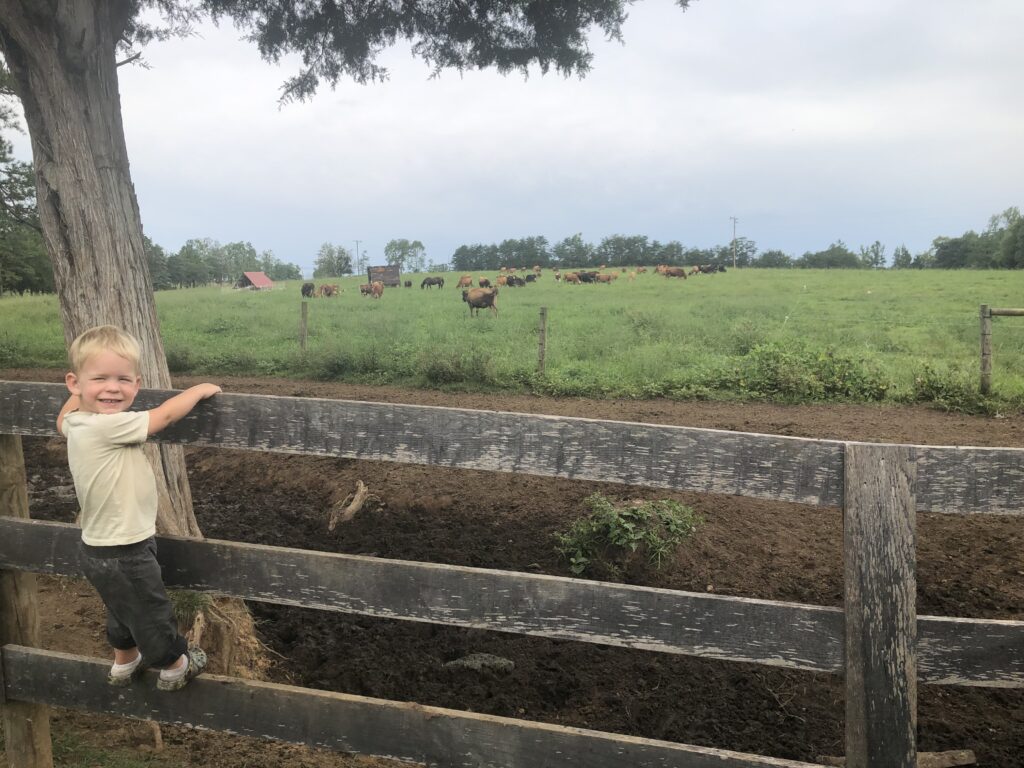 Helping aunt Hope check on the cows! The wonderful rain this summer helped keep the pastures lush.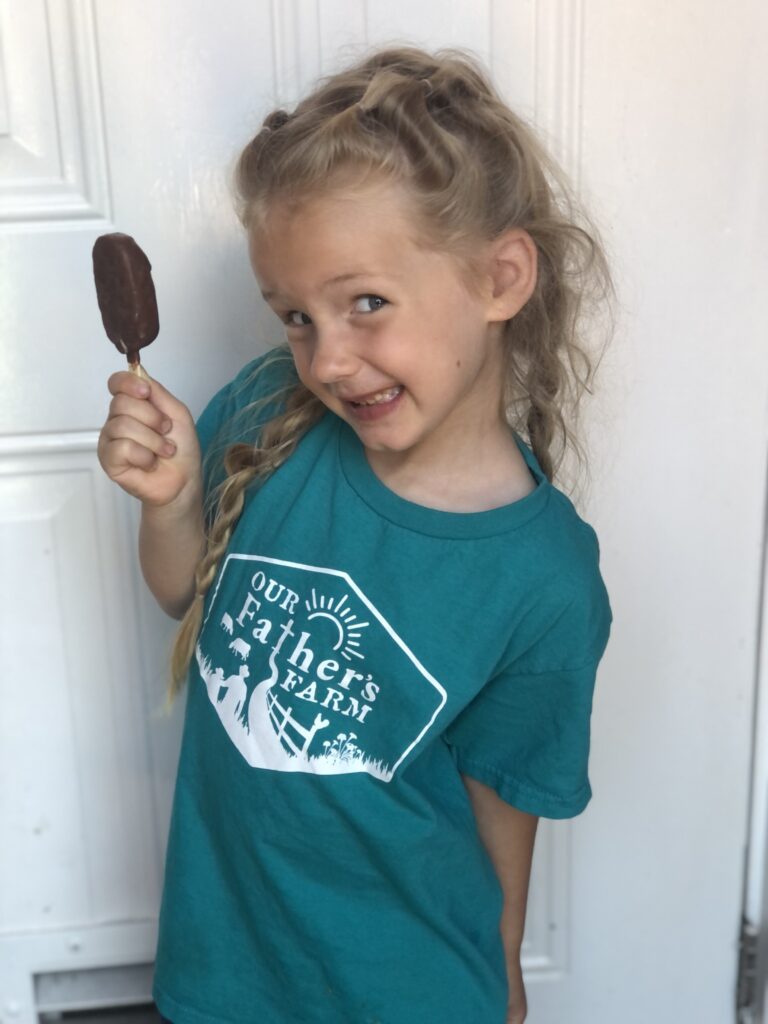 Ice cream is still in stock!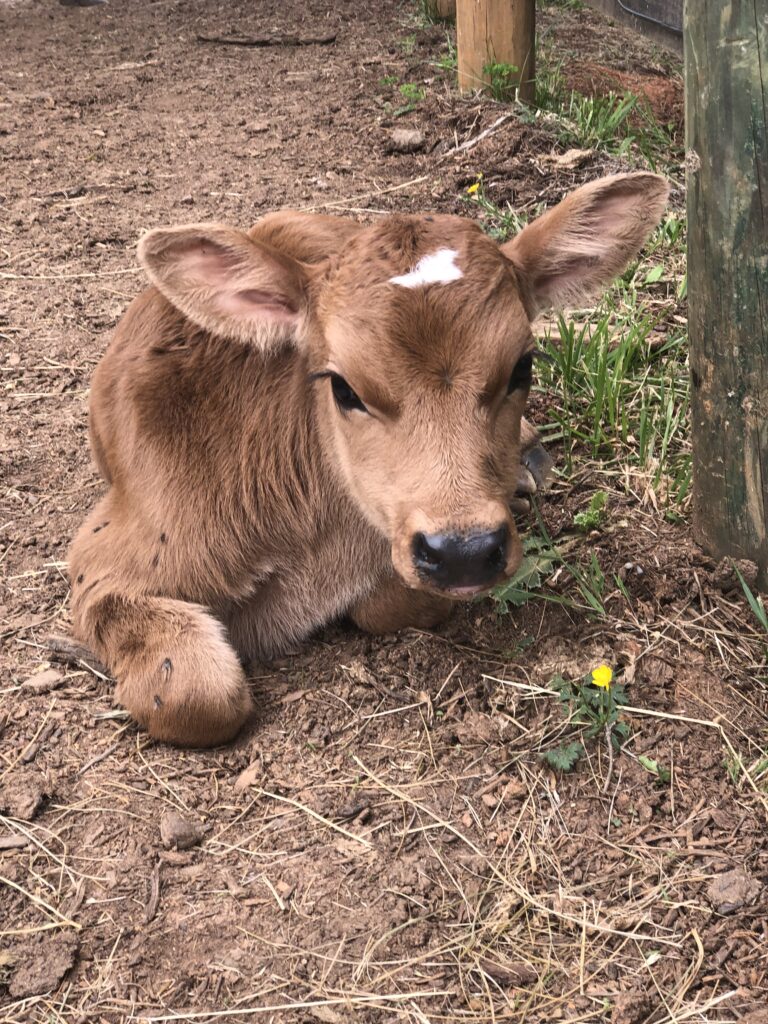 Several new baby calves have joined the herd!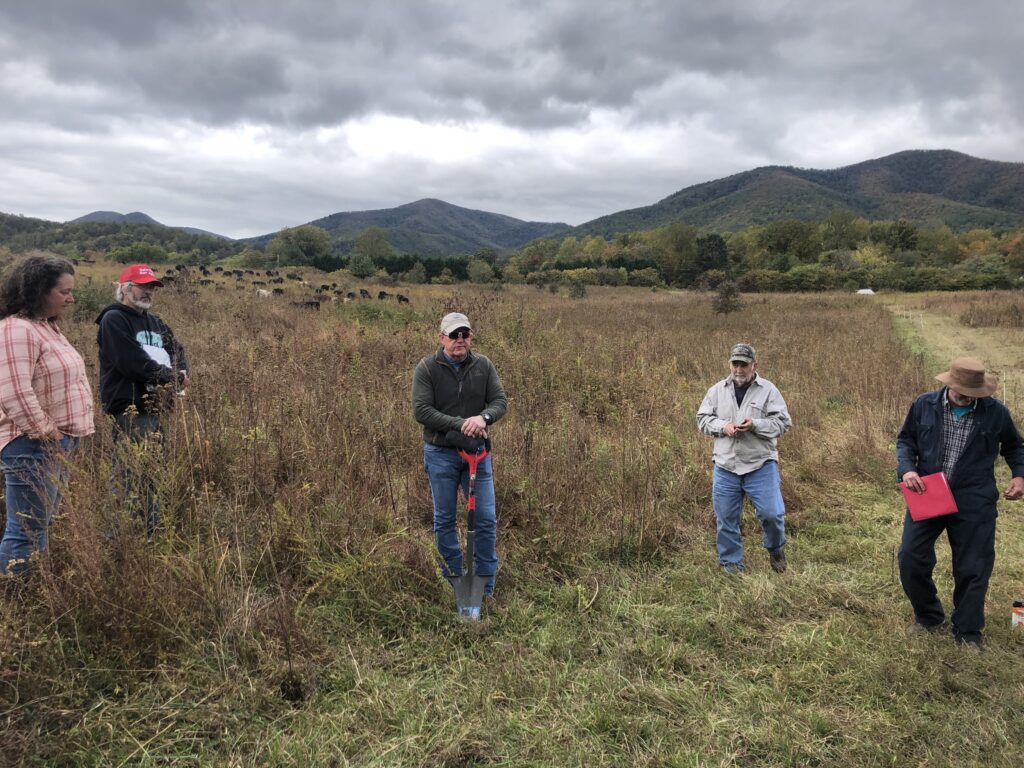 Several of the team made it to a grazing workshop by Allen Williams this month. It was fascinating and very informative. We have ideas for how to improve the regenerative farming we are already attempting.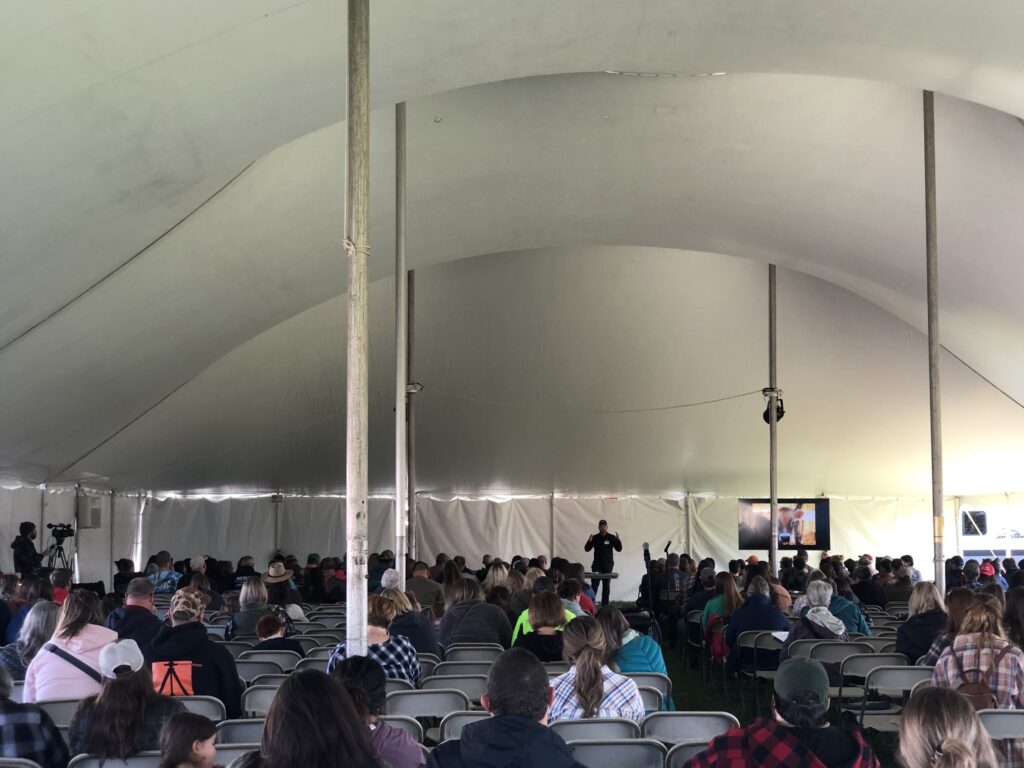 Josh (our farm manager/cow guy) had the opportunity to speak at a wonderful event in front Royal Virginia. Our family enjoyed attending the event and supporting him (thank you to Homesteaders of America)!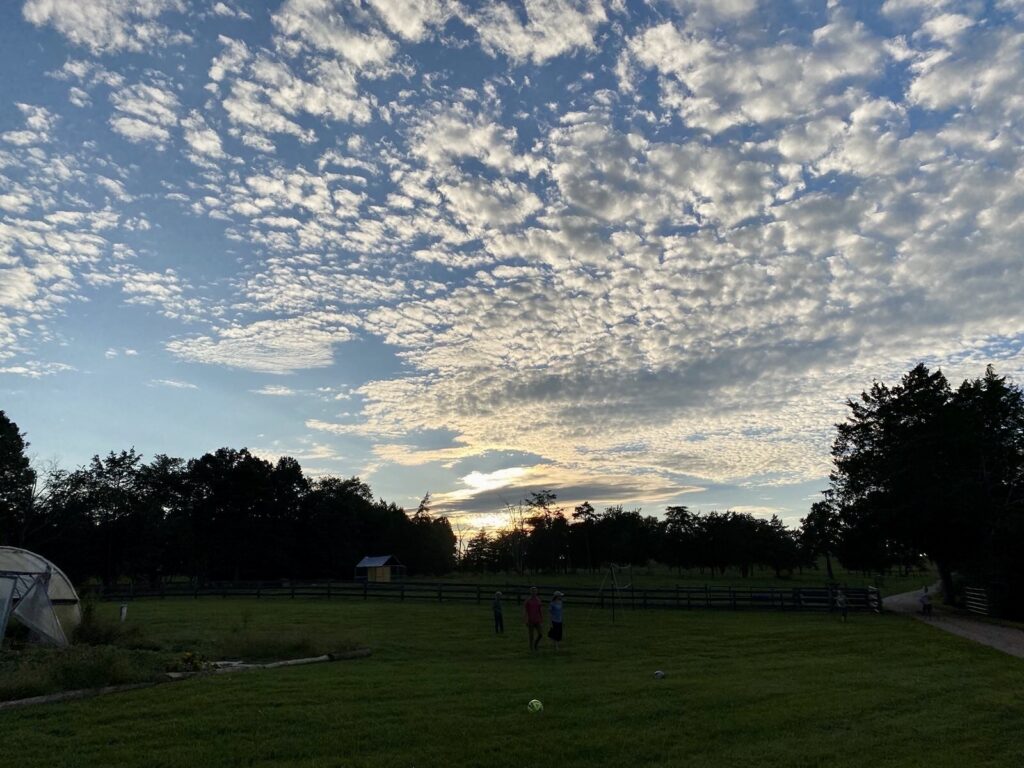 Beautiful skies over the farm!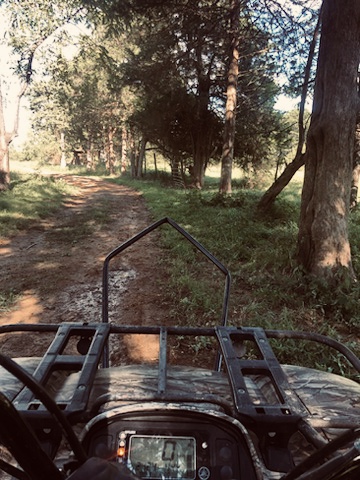 Grateful for atvs to assist in fence work and to get the cows each morning!
Thank you all so much for your support, we couldn't do it without you!