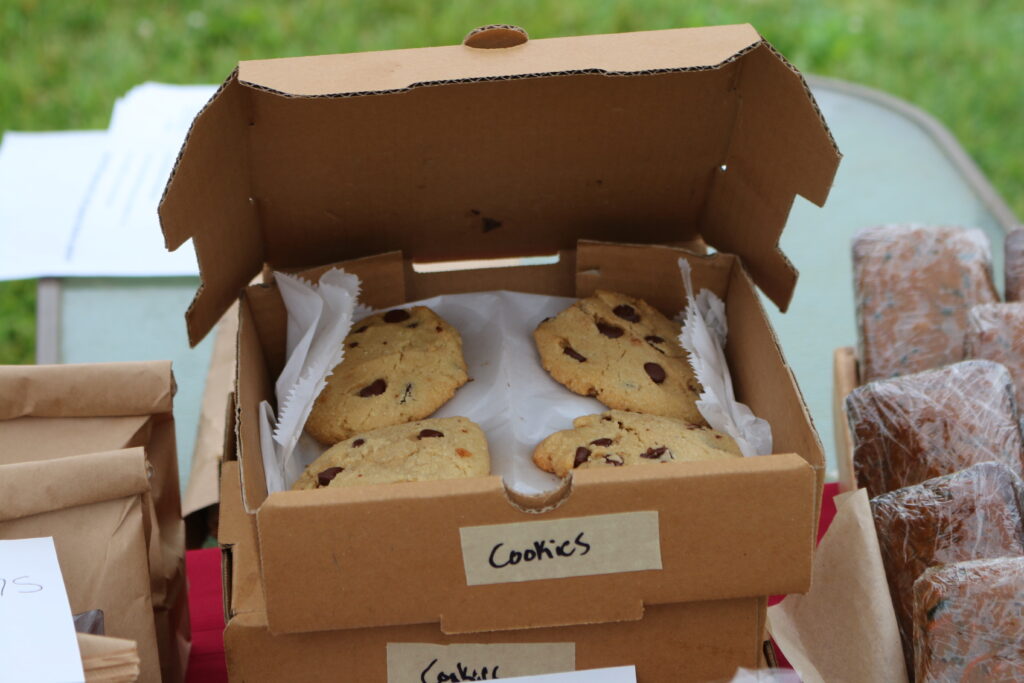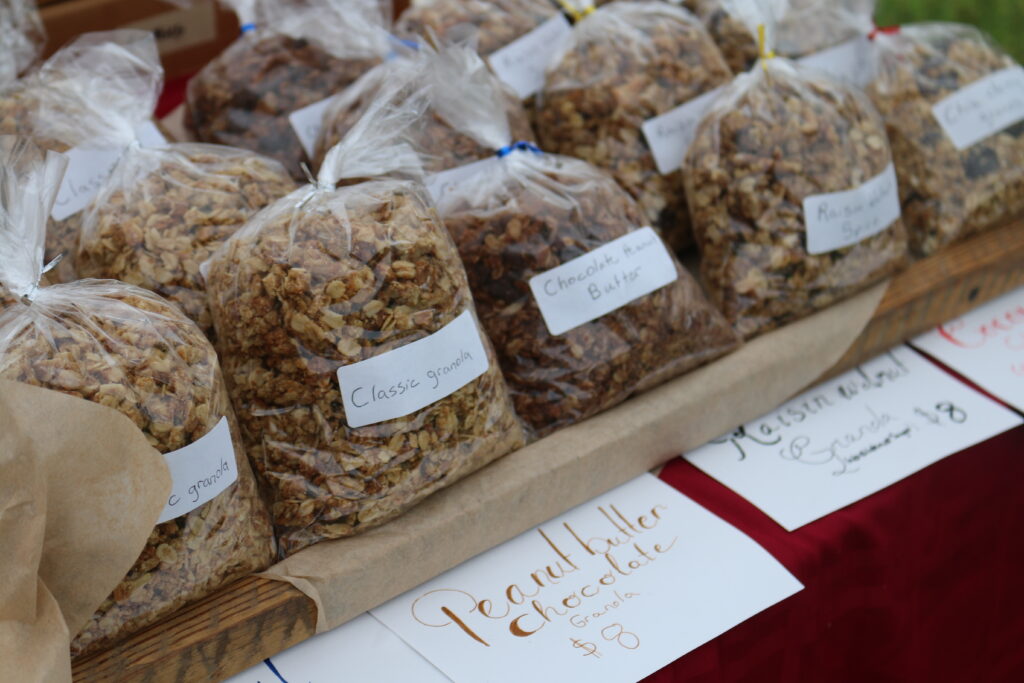 Enjoy fresh, home-baked goods made with top-quality, gluten-free ingredients.
Grain free Chocolate Chip Cookie $2.50 (5 for $10! Save -$2.50)
Almond flour
Coconut or Casava flour
Olive oil
Maple syrup
Salt
baking Soda
Chocolate chips
Classic Granola $7.00
Oats
Baking powder
Baking soda
Salt
Olive/Coconut oil
Coconut sugar
Raw Honey
Well Water
Vanilla Extract
Cinnamon Raisin $8.50
Same as classic
Cinnamon
Raisins
Walnuts
Blueberry $8.50
Same as Classic
Dried Blueberries
Almond extract
Chocolate Peanut Butter $8.50
Same as Classic
Peanut Butter
Coco powder
Chocolate chips
Coconut, Chia Cherry $8.50
Same as Classic
Chia seeds
Dried Cherries
Coconut flakes
NOTE: Because we also offer gluten-containing items, these products may not be appropriate for anyone with celiac or other hyper gluten sensitivity.