We have two beautiful Black Male Puppies Available!
#7 Black Male: He is a fun loving adorable puppy. Healthy and happy, he loves playing with his siblings and eating.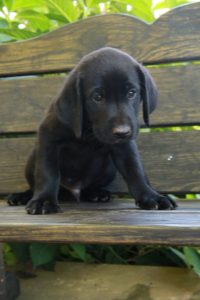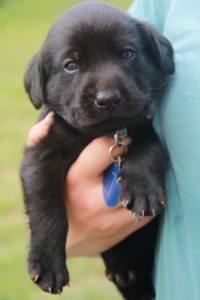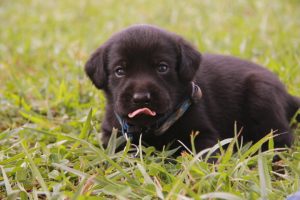 #4 Black Male: Is an adorable teddy bear! He has an adorable personality and loves playing with us.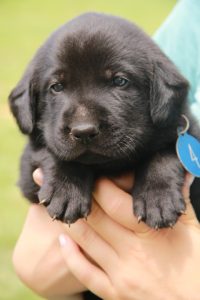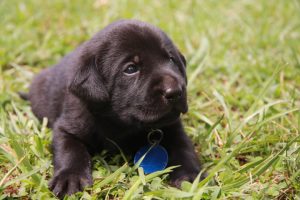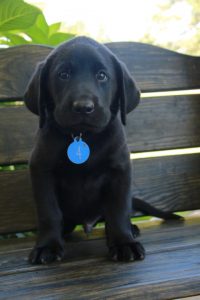 A Lab Puppy from Our Father's Farm is a friend you will cherish for years. Labrador Retrievers have an enduring reputation for gentle temperament, ease of handling and training, intelligence and loyalty. They are truly the perfect family pet!
We breed for quality in health and not quantity of puppies.
We raise our dogs and allow them to have puppies because we love and need them and want to share them with others. Dogs raised in a loving environment, well socialized with all ages of people and animals are rare today. Another wonderful thing is that our puppies stay with their mothers for at least 8 weeks of nursing. Their weaning process starts naturally using raw cows milk, meat, eggs and other of our beyond organic fresh farm foods. Our local vet does our new puppy checks and says that they are some of the healthiest pets she has ever seen.  Another customer commented, a year after purchasing one of our pups,  that a friend of his had a lab the same age which had been dealing with all kinds of health issues, but his puppy was in perfect health.    It is well known that the diet and upbringing any creature experiences from birth through childhood makes a life time difference in the health and immune system of the adult! We believe this very strongly and at Our Father's Farm we seek to mimic the way things were divinely designed to function. We have been doing what we do for almost 7 years now and have seen the fruit of hard labor again and again as we observe and enjoy superior health in the animals on the farm.
Reserve your puppy! The puppies are $995 ready to go home on 9/1/18