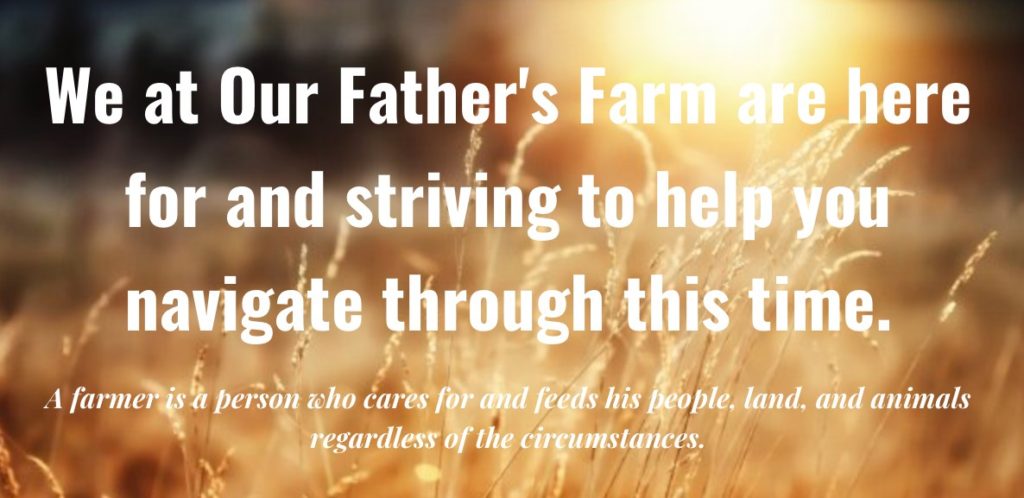 We are seeking ways that we can help you all through this time. See below for specials and packages we have made to assist you in stocking up and caring for your loved ones.
The number one way to navigate through a pandemic is to keep your immune system and hygiene up!
Tips for boosting your immune system:
Bone Broth
Exercise, fresh air, deep breathing!
Pro and Prebiotics (found in kefir and yogurt)
Rest and Stay Hydrated
1/2 off Herd Share Purchase
Raw dairy is a wonderful source of calcium and a way to boost your body. If you are looking to join the herd or add another share on to yours now is the time. Offer ends 4/6/2020
Article on raw dairy fighting viruses
Meat Stock Up
Beef & Chicken Bones (broth)
Steaks
Roasts
Sausage and Hot dogs
Bologna and Ground Beef
Immune Boosting Supplements
10% off orders over $75
(offer through 3/31/2020)
We are grateful to be going through this time TOGETHER! and also for the knowledge we have of the creator God who knows all.
"When God is the center of a soul, although disasters may crowd in on all sides and roar like the waves of the sea, there is a constant calm within. The world can neither give nor take away this kind of peace." – R. Leighton
Please feel free to contact us!
Phone: 434-656-1188 Email: [email protected]
Or comment below.