Maybe it's just another weird Fuhrmann thing, but around here spaghetti really is one of those comfort foods. We used to joke around that our family reunions would be pasta parties where each family unit brought their special spaghetti sauce for a real deal cook off!  That being said, you may see more Fuhrmann variations of sauce in the future. And they may be very different. But the more original the better!
It's part of life's beauty, we all bring our own twist to the table. Each person's talent is not only a gift, but an important part of completing the body of Christ on earth. So, as you experiment with this recipe, or any other in future, be authentic to who you are in the kitchen. Don't be too force, and don't be hampered ether. And while you're having fun creating your own delicious meal to bless others with, remember to be authentic to who Christ has called you to be too. The person gratefully comfortable in who God made them to be is the one who can whole heartedly enjoy what others contribute! So here's to your confident pasta dinner experience!
So here's fun in the kitchen and more around the table!
~ Sheila
Ps. Be sure to read the foot notes! It will make your experience that much better and give confidence to your creativity.
Spaghetti Sauce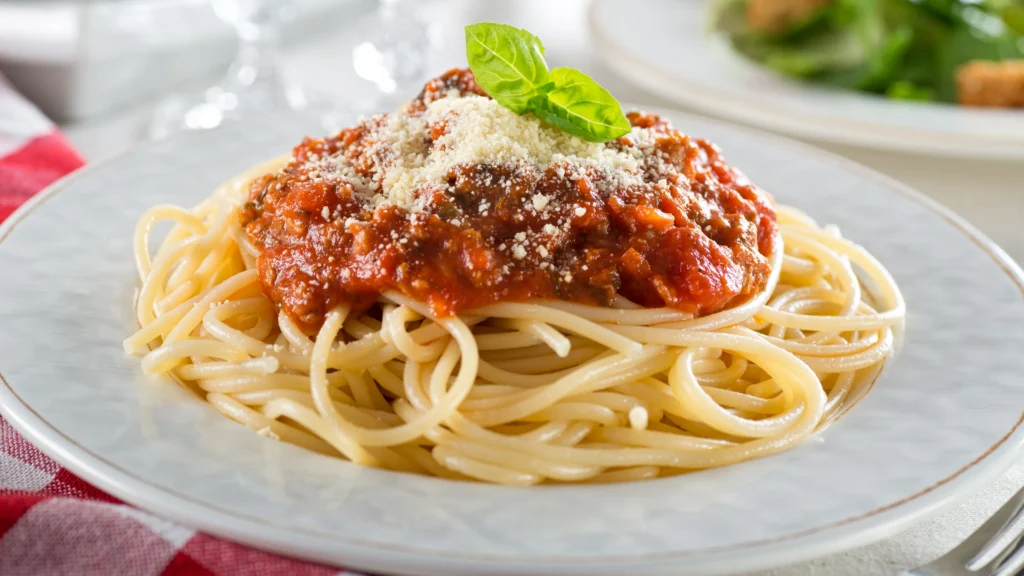 Ingredients: Serves 8-10 Prep Time: 6 minutes Cook time: 1-6 hours
3 qts tomato sauce
¼ cup olive oil
4-8 cloves garlic
1-3 tbsp herbs (Italian blend, or oregano, or basil
2 tsp. honey (optional but really helps create a smooth/complex flavor vs. the zing of acidic tomatoes.)
½ tsp. Soy sauce alternative (very optional)
Salt
Instructions:
Mince garlic or use pre-minced if in a pinch
Sauté your minced garlic in hot oil for about 5-10 seconds
Quickly pour tomato sauce into your pot and give it a little whisk
Squeeze in your honey, and soy sauce if using it
Stir in your herbs, fresh or frozen
Let it simmer on low for 1-6 hours (obviously, if you are in a hurry you can rush this, but it will compromise the flavor.
Salt to taste
If you decide to use meat or meatballs, cook it and add that in closer to serving to avoid a mealy texture.
Serve in your favorite style and be sure to savor every bite!
Crisp and Cheesy ~Garlic Bread~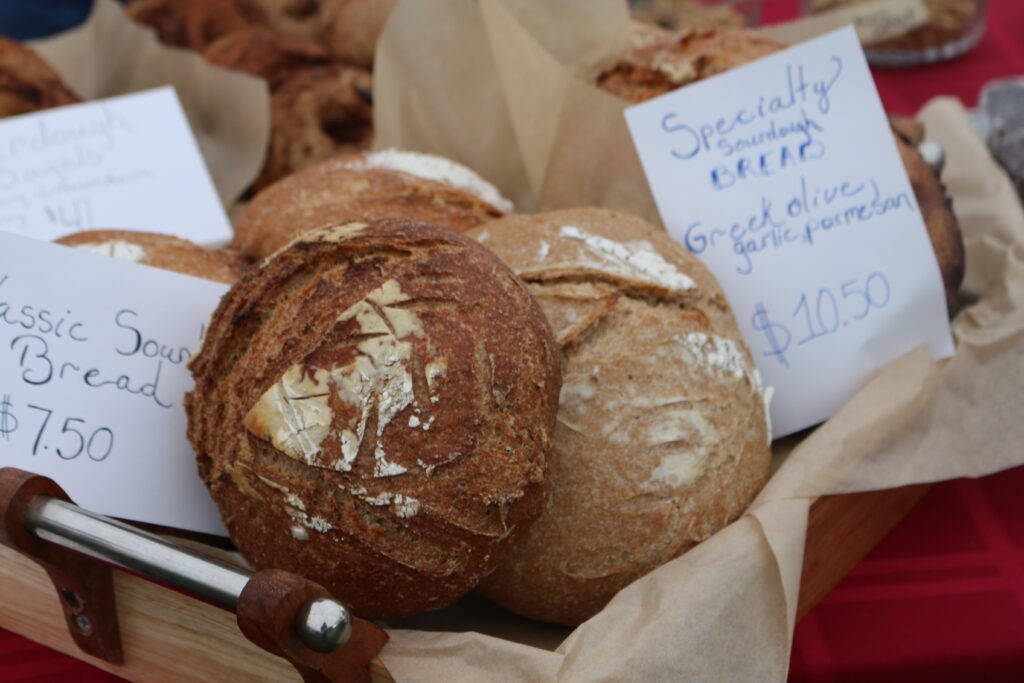 Serves: 4-8 Prep: 10 minutes Cook time: 30-90 minutes
1 loaf sourdough bread
½ cup butter
¼ cup parmesan or other sharp cheese
2 tablespoons minced garlic
Salt to taste (optional)
Optional herbs of your choice
INSTRUCTIONS: Preheat oven to 425 degrees F. Thinly slice the bread and place it on a large piece of tinfoil. Melt butter till it gets crispy, add garlic and sauté lightly, lastly add the cheese, herbs and salt and pull pot off the heat. With a spoon lather each slice of bread with topping and stack them on top of each other. When each slice is buttered and loaf reformed, pour any remaining mixture over the whole loaf and wrap it in tinfoil. Place in the oven for 8-15 minutes and then open the foil so the loaf can get crisp and brown. Leave it in till you get your desired crispness and serve with any soup, Italian dish, or anything else for a delicious, family favorite side!
NOTES:
Go for simple flavor:
When I took art lessons, my teacher would say any time you mixed more than three colors of paint, no matter what the colors, it would look like mud. That sounded too broad to believe, but the more I played with paint, the more correct she became! Although not as consistently true, the same can be said in a kitchen. Not always, but sometimes less is more. And that is very true of a good basic sauce. For this version at least, it's not about how many delicious ingredients you can pack in, but how to draw maximum flavor out of the ones you use. Things like sauteing the garlic in hot oil, and letting the sauce simmer for hours will do the trick!
Storing excess:
Maybe you're like me and cooking ahead is hard because of the large and always fluctuating amount of people gathered around our table. But if you have a smaller or more predictable crowd, don't shun leftovers! This sauce lasts 5-10 days in the fridge and months in the freezer!
Alternative Uses:
Although nothing beats a classic, don't just think the traditional noodles with red sauce and a sprinkle of parm or red pepper flakes. Enjoy this sauce:
On top of pizza crust or flat bread with Mazza or another soft cheese and your favorite topers
Drizzled over cheese toast
As a calzone dipping sauce
Served over spaghetti squash or sautéed summer squash/zucchini
In a lasagna or spaghetti casserole
With chicken parm or meat balls