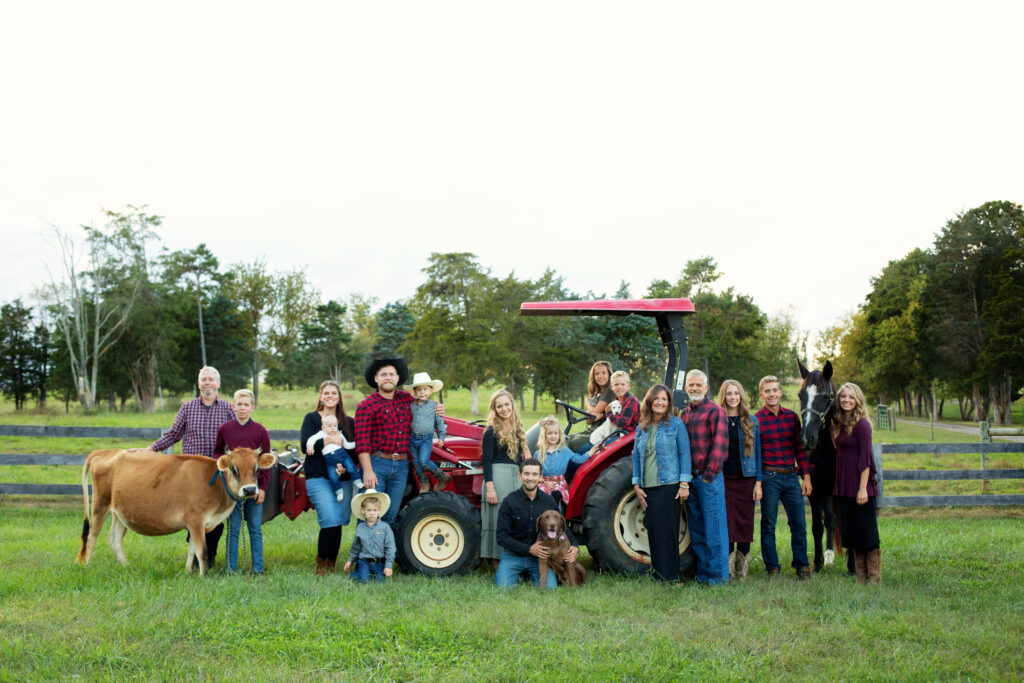 Jack and Kim with, Samuel, Joshua & Madeline (Brianna, Edmund, Jason, Own), Sheila, Hope, Tim, Joy, Danial, Peace, John David, Uncle Alain, and Grandmere.
The Fuhrmann family, or at least this branch of it, was established in 1995 when Jack and Kim were married. From the first day until now, we have asked the Lord to bless and guide us in every aspect of life so that He would be glorified.  We are wholly submitted to Him as our King and to His Word as our guidebook for life.  God has led us down an exciting road; the last stop before this was in the heart of Africa where we served as missionaries for seven years.  Now, God has clearly led us here and what a joy it is!  God has shown great grace to our family as it has grown to include 9 sweet children, Jacks brother alain, a growing number of grandchildren and Grandmere (Grandma in French).
Our heart is to raise the children God has entrusted to us to be mighty in Spirit, to be godly children that will be equipped to serve Him anywhere, doing anything He might call them to do.  God led us to the family farm business.  We desire to serve the community with healthy, life-giving foods raised and grown the way they were created to be.   We also desire that our home would be a ministry center where people can come for short or long periods of time so that we might learn from one another.  We count it a privilege to be in this place.  Please let us know how we can serve you.
The farm is a former Tabacco farm originally built in the late 1800s.   We are indebted to our forefathers for all that we have, especially to our Father who is in heaven.  We desire to honor the legacy of our parents and those from generations past that prepared such a place for us.  To God be the Glory!  Great things He hath done!
The Fuhrmann Family & Our Fathers Farm